Take in rich sessions and network with the world's top cannabis science experts
Imagine this: A conference that offers outstanding content infused with a truly social experience.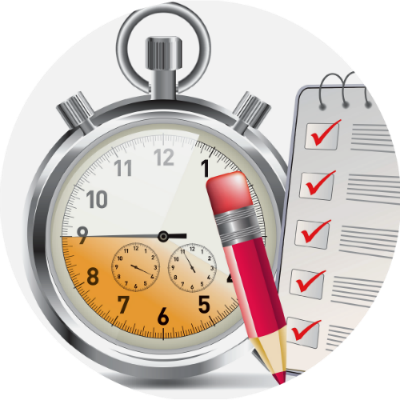 In a few words, that explains Terpenes and Testing World Conference.
You'll experience a unique event that brings you carefully vetted and recruited experts who live and breathe cannabis science every day. Only the best.
We also appreciate your desire to connect with your peers.
You'll enjoy extensive networking opportunities—from dedicated networking environments.
You get it all with your ticket to Terpenes and Testing World Conference.
All-Access Ticket: This ticket provides you all the benefits of Social Media Marketing World, including access to ALL of our content (including creator tracks), workshops, parties and session recordings.
Tracks:
Keynotes

Analytics & Testing 

Extraction

Horticulture
Join us for a conference welcome and coffee each morning from 9:00 a.m. – 9:15 a.m. before the keynotes begin
KEYNOTE – "The Latest CO2 Research"
Dr. John MacKay, Ph.D.
Founder
Synergistic Technologies Associates
PRESENTATION – "CO2 Parameter Relationships Affecting Terpene Preservation"
Andy Joseph

President & CEO
Apeks Supercritical
Dr. Markus Roggen, Ph.D.

VP of Extraction
OutCo
PRESENTATION – "Chemical Processes of Extraction"
Nadav Eyal
Co-founder & CEO
Eybna Technologies
PRESENTATION – "Production of Low Cost Vape Oils"
George Stantchev
CEO
COMERG
PANEL – "The Future of Supercritical Extraction"
With a methodology quickly evolving into an industry standard, what does the future hold for supercritical extraction techniques? The expert panelists will provide a general summary of supercritical extractions, including the benefits and limitations of this technique. Supercritical extraction will be contrasted with other extraction techniques, as in those performed with other solvents such as butane and propane and fluorocarbons. An economic analysis will be presented depicting the equipment costs and average cost per extraction, also compared with other techniques.
Laurel Friesen
CEO
Heylo Cannabis
Moderator
PRESENTATION – "Extraction Half-Life Discoveries"
Dr. Brian Smith, Ph.D.
CTO
Big Sur Scientific
PRESENTATION – "Contemporary Model for Analyzing Pesticides in Cannabis"
Ric Cuchetto
Account Manager
PacNW Science
PANEL – "Biopesticides in Cannabis Cultivation"
There's been ample conversation regarding cannabis flower and concentrate samples exhibiting contamination from pesticide concentrations above set exposure thresholds, or the cultivation of Cannabis using pesticides known to be health hazards. Just the word "pesticide" seems to have created a public safety quagmire. Our panelists will discuss an alternative option to using toxic chemicals to rid your cultivation from unwanted pests. Could ladybugs, praying mantises, or different types of fungi and bacteria really be the answer? The discussion will introduce types of bio-pesticides that might be employed in a grow-house. The audience will also be presented with a cost and efficacy analysis of using this eco-friendly strategy versus traditional pesticides, as well as potential reductions in carbon footprints by switching to this greener substitute.
David Heldreth
Cannabis Industry Reporter
Cannabiz Journal
Moderator
PRESENTATION – "Sustainable Cannabis Cultivation"
Todd Dalotto
President
CAN! Research, Education & Consulting
PRESENTATION – "Emerging Innovation in Commercial Agriculture and Cannabis Cultivation"
Dr. Ry Wagner, Ph.D.
CEO
Agrinos
PRESENTATION – "Genetic Influences on Cannabis Terpene Production"
Steve Ottersberg
Founder/Chemist
Green Lab Solutions Company
PANEL – "Software, Tech and Cannabis Science"
We live in a technologically savvy society. There are software apps and gadgets for everything. The cannabis industry has presented the prospect for lots of different businesses to develop novel technologies, such as smartphone apps like Leafly and Weed Maps, or software platforms to keep track of vast sums of data like Headset and LIMS, to technologies geared towards producing healthier, happier plants, just to name a few. Others have generated organizations to journey on knowledge quests, such that a larger body of research exists for patients and the doctors who may guide them to have a better understanding of what cannabis products work best for them. This panel will highlight several of these technologies, and how they can advance our understanding of cannabis.
Matthew Simon
Science Writer
WIRED Magazine
Moderator
PRESENTATION – "Sample Prep Logistics"
Lane Yago
President
Obiotics
PRESENTATION – "Testing Lab Proficiency"
Wes Burk
Vice President
Emerald Scientific
PRESENTATION – "Navigating the Challenges of Cannabis Sampling and Analysis"
Shannon Swantek, MS
Senior Quality Scientist
Vitale Scientific Associates
PANEL – "Investing in Cannabis"
The abundance of different products that contain cannabis-derived active product ingredients (APIs), such as CBD and THC, have extended to non-ingestible products like topical creams and salves, or patches that distribute the cannabinoid(s) through the skin. Cannabis offers antimicrobial, anti-inflammatory, and anti-itching properties. For example, the medical attributes of cannabis or hemp for treating skin conditions like eczema have been documented. Patients who don't want to smoke or ingest APIs can turn to medicinal patches. Additionally, while some terpenes can cause skin irritation, limonene is thought to assist other medicinal terpenes in absorbing through the skin. What works best for specific conditions? Are there specific cannabinoids or cannabinoid/terpene profiles one should seek out? Should patients dose much the same as when putting something into their body? Our panelists will address many of these topics, including any advice they have for patients seeking this type of product.

PRESENTATION – "Radio frequency Treatment and Cannabis"
Dr. Parastoo Yaghmaee, Ph.D.
VP of Process Solution and Validation
Ziel Process Solutions
PANEL – "Investing in Cannabis"
A quick survey of the tax dollars generated by states having legalized cannabis recreationally will convey the sums of money being made by cannabis businesses. While, of course, some of the profits go back to the state in the form of licensing fees, the sheer volumes of sales mean someone somewhere is making money. While lots of folks are keen to invest their money in cannabis businesses, how exactly does one go about doing that when the industry is not federally regulated? This panel will provide instruction and advice to the audience on how they too can capitalize from the profits generated by legalized cannabis from discussing the types of opportunities available, to a risk assessment, and potential returns on investment.
Debra Borchardt
Editor-in-Chief
Green Market Report
Moderator
DEMONSTRATION – "Battle of the Terpene Alchemists"
Kristen Yoder
Cannabis Industry Advisor
Soil to the Oil
Emcee
DEMONSTRATION – "PhytoX: Hydrodynamic Wet Extraction"
César Cordero Krüger
CEO
iaso
KEYNOTE – "The Cannabis Complexity Conundrum"
Dr. Jeffrey C. Raber, Ph.D.
CEO
The Werc Shop
PRESENTATION – "Terpenes for Patients"
Savino Sguera

Chief Science Officer
Digamma Consulting
Marco Troiani

Chemical Consultant
Digamma Consulting
PRESENTATION – "Enhanced Bioavailability of Cannabis Extracts with Vape Ready Technology"
Wayne Green
Co-Founder and Partner
Trinity Terpenes
PRESENTATION – "Extraction Optimization"
Dr. Markus Roggen, Ph.D.

VP of Extraction
OutCo
PANEL – "The Future of Hydrocarbon Extraction"
Is there a place at the table for all the solvent extractions? Our expert panelists will educate with a general summary of the all the possible solvents that can and are used, to the benefits and limitations of this technique. The discussion will also cover ways to mitigate solvent contamination in the final, consumer product. Contrasting one extraction from another with other extraction techniques, such as supercritical CO2 or other solvent-less methodologies. An economic analysis will be presented illustrating the equipment costs and average cost per extraction, also compared with other techniques.
Greg Zeman
Associate Editor
Cannabis Now Magazine
Moderator
PRESENTATION – "Endocannabinoid System and Plant Based Flavonoids"
Chip Paul

Co-Founder
GnuPharma Corp
PRESENTATION – "GMO and Cannabis Genetics in the Grow Room"
Harry Resin
Chief Cannaseur
URB Delivery
PRESENTATION – "Environmental, Biological and Chemical Factors Affecting Terpene and Cannabinoid Synthesis in Cannabis"
Russell Pace
President
Cannabis Horticultural Association
PRESENTATION – "Role of LIMS in Implementing Regulatory Compliance"
Stephen Goldman
Laboratory Director
Phytatech
PRESENTATION – "Women's Health and Cannabinoid Science"
Dr. Michele Ross, Ph.D.
President & Founder
IMPACT Network
PRESENTATION – "Optimizing Cannabis Production and Manufacturing"
Dr. Alexander Makowski, Ph.D.
Chief Scientist
Sage Analytics
PRESENTATION – "Eastern Medicine & Cannabis"
Chad Conner
Co-Founder & Vice President
Pure Ratios
PRESENTATION – "Putting Regulations to the Test: A Comparative Analysis of State Testing Standards"
Rebecca Gasca
Founder and CEO
Pistil and Stigma
PANEL – "In-House Analyzers"
In-house testing is used in many industries, including food and pharma, for quality control of incoming raw materials, optimizing and monitoring manufacturing processes, and testing of final products to make sure what is made is consistent, safe, and effective. Any manufacturer needs to actively implement some type of quality control protocol to ensure that the products generated are consistently within defined specifications. Cannabis cultivators and manufacturers must submit a representative sample to a lab to generate data regarding the chemical profile and safety of the products, however, in-house evaluations of products can assist businesses in making more educated decisions. To date, the cannabis industry does not perform enough in-house testing. There exist several instruments that allow cannabis businesses to perform potency testing; however, not all of these instruments use proven technology, and end users must do their homework to make sure they get an instrument that actually and accurately works and meets their needs. It is paramount to ask vendors for data to back up their claims. The members of this panel will discuss these options, as well as how in-house analyzers compare to standard lab instrumentation such as chromatography. The dialogue will include topics like analyzer accuracy, how a user knows that the instrument is properly calibrated if the device cannot measure commercial cannabinoid standards, a cost-comparison with other cutting-edge methods to analyze products, and how the lack of analytical standardization has affected data comparison.
Dr. Pritesh Kumar, Ph.D.
CEO
KYDS
Moderator
PRESENTATION – "Analytical Compliance Testing"
Dr. Carl Craig, Ph.D.
Principal
Craig Corporate Advantage
DEMONSTRATION – "Controlled Growing: GrowBlox"
Tony Davis
President and COO
iaso
DEMONSTRATION – "Healthy Cooking with Hemp"
Todd Dalotto
President
CAN! Research, Education & Consulting